If you are encountering an issue and our help center cannot help you, we would be happy to help you as can you submit a support request.
Before creating a support request, please have a look on our help center : Troubleshooting & Bank connectors.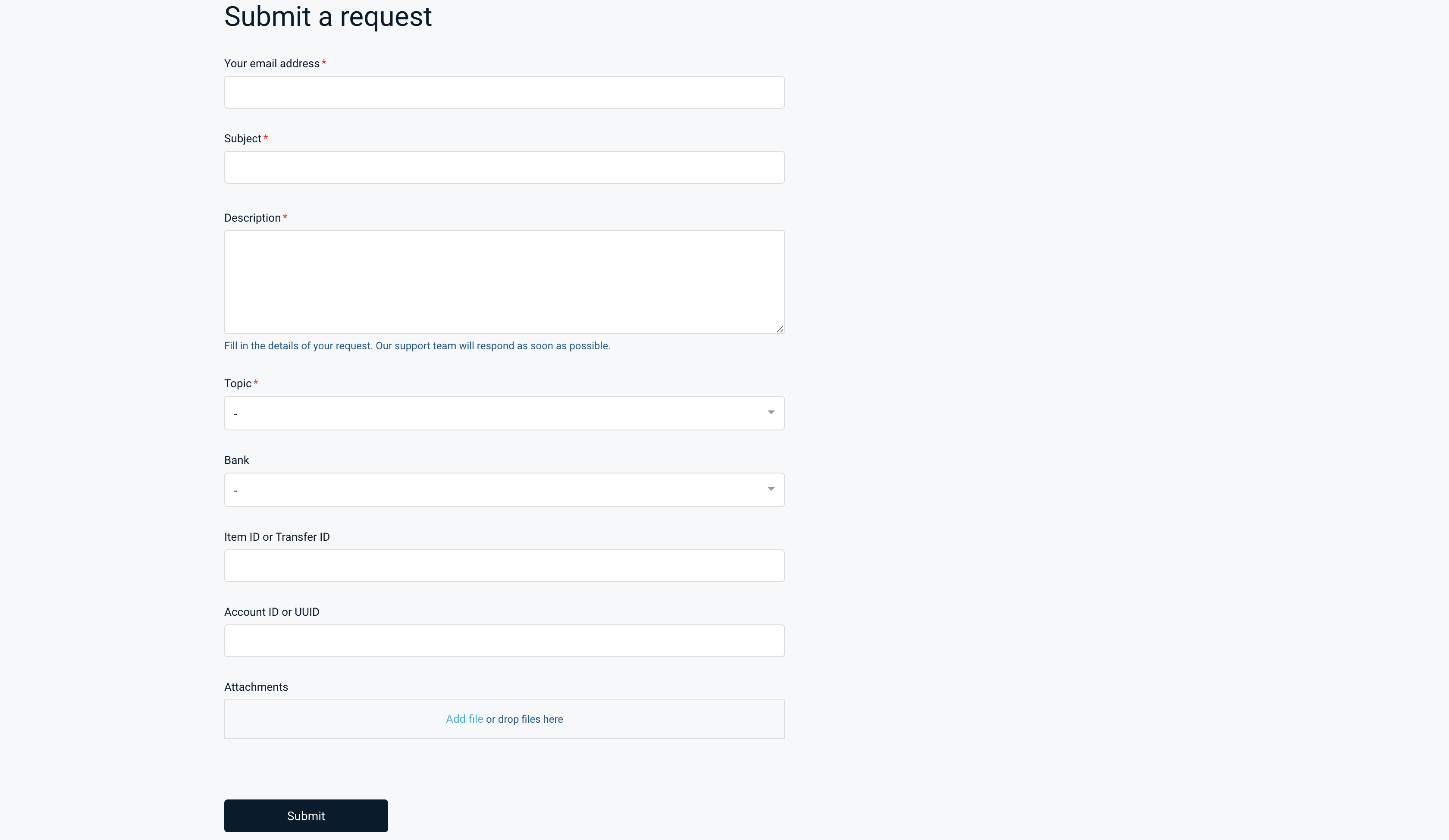 Fullest information we have, faster we can help you ☀️
Section

Requested information

E-mail

Mandatory if not connected to your zendesk account

This is your professional email address, the one you used to create your Zendesk account and used to receive update about your requests.

Subject

Optional

This is the issue topic, you can mention your internal references if needed.

Description

Mandatory

A short abstract about the issue you are encountering and what you did while trying to solve this issue ; don't hésitate to point out any further information that could help us.

Topic

Mandatory

This is the error type you are encountering ; for general purpose questions, you can use the "integration" topic.

For further information regarding our topic list, you can check our dedicated post.

Bank

Mandatory

Bank choice allows us to detect any global issue ; please take care to select the bank corresponding to the connector encountering an issue on your side.

Item ID / Transfer ID

Mandatory

Item ID : In case of Bridge Connect use.

Transfer ID : In case of Bridge Payment Solution use.

Account ID / UUID

Recommended

Account ID : This is a mandatory field needed for Missing & Duplicate transactions or 1009 status.

UUID : In case an item is deleted by the user, it allows us to find all bank connections for a user.
Now your request is submitted to us, you can manage your tickets ; don't hesitate to have a look on our dedicated post